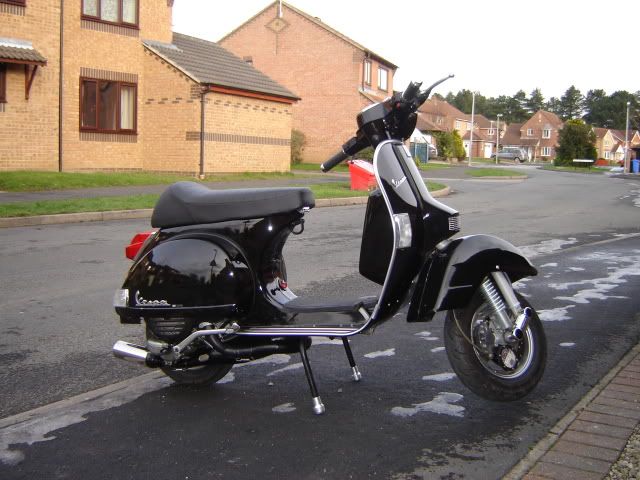 This is one of three scooters I own this being the only vespa.
When I first got this scooter it was a standard p200 with a scorpion exhaust on and from the beginning it has been just an on going experiment of what I can do with my limited spanner skills.
For a couple of years it has had the following spec
Malossi 210
28mm Carb
M tech
Fuel Pump
Sip Head
Old style 7 spring clutch 22 teeth (banded by Sean Brady)
Cut crank (by Sean again)
JL right hand exhaust'
22/68 gearing
In this form it has performed very well and has done a few thousand miles. Anyone who has rode with me has said leave it as it is but its mine and I don't want to.
I have decided now to reed valve it and put in a 60mm crank. I have never reed valved anything before so will prob ask a few questions as I go along.