Well Reflections back together with the moded RB225 as seen else where
So what Have I done well we'll start with Inlet.
Fully opened up width & lowered to 100mm, plus opened up finger ports to transfers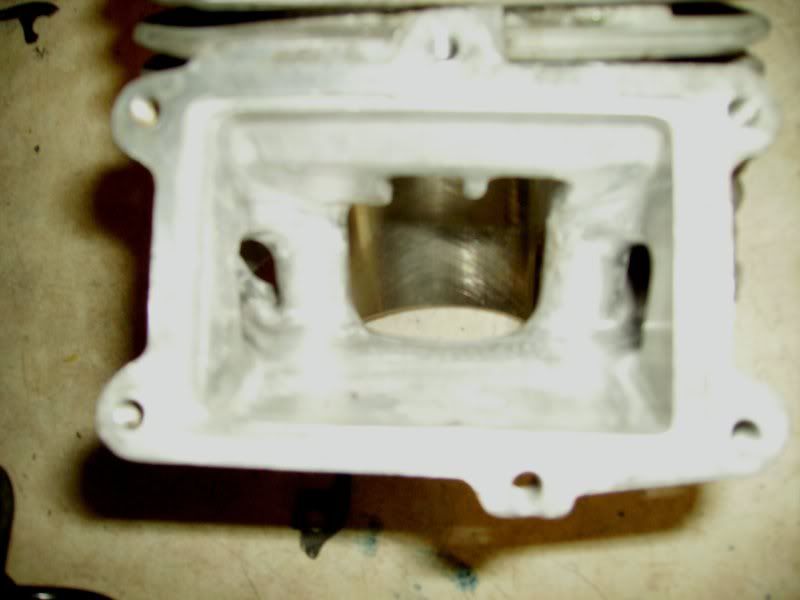 Boost port fingers opened & angled greater, plus more port timings on them then transfers
Transfers angles altered to get more of a symmetrical feed as angles all over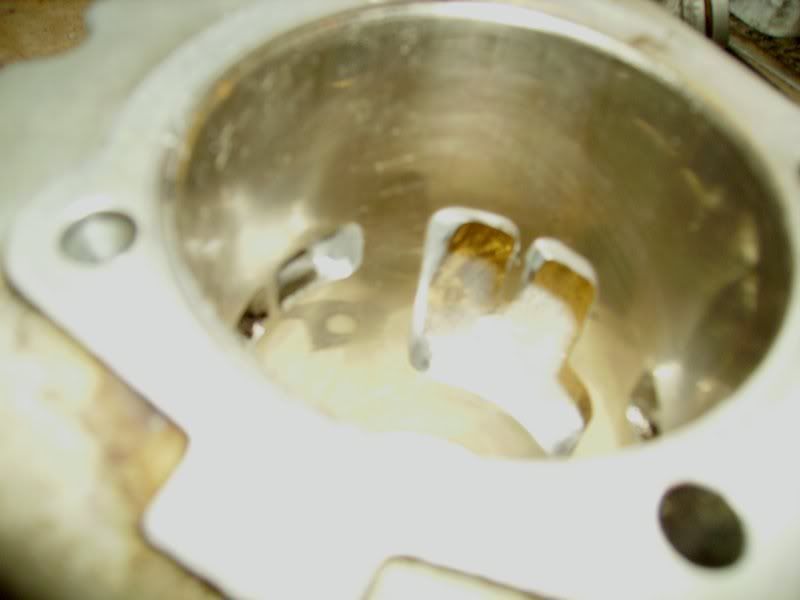 Transfer base opened up and match but not all the way
Also MB Race tour piston used to over come the transfer / Exhaust short circuiting due to Asso Piston, as explained on here a while ago.Also put in 1mm holes in piston for aux exhaust bridge cooling.
The Exhaust well major mods opened up port area by fingering Exhaust auxiliaries
The Main & the Aux. both have increased port timings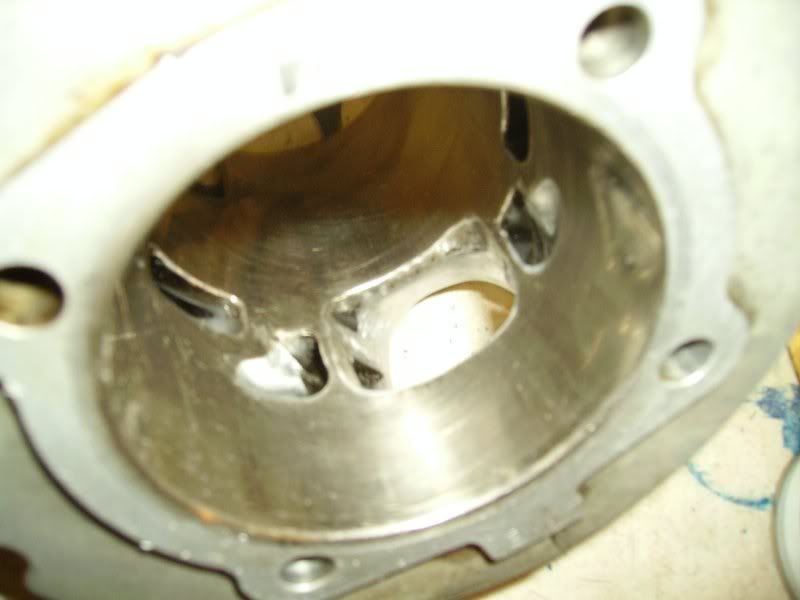 Exhaust Franspeed RB Race
Shortened and flowed VHSB 34mm carb
Squish 1.5 CR @9.5 for all the s**t petrol out there.
Inlet manifold welded and opened up, as seen on here by others.
So what does it go like well all I can say is it pulls like a train & not lost any bottom end
seems very similar to the Std RB, once in power band it pulls like s**t off a shovel and goes through the 4.8 Ratio gears like there's no tomorrow phenomenally quicker then Std RB and smooth.
Still running it in but can't wait to put it against MAB's RB250 which I've done for him with tweeks.
I've obviously not put full timings, areas on here at mo as I need to prove reliability and of course there's some things you never tell

Hopefully going to Doncaster at the weekend on her remember this is a rally going scoot
Will keep you upto date
Might even Dyno it
Smiffy