Heres a nice Monza we redid recently. One of Chris' customers the scoot already pulled a healthy 27hp. It did have some issues though so the barrel was reported with lowered transfers and a reshaped exhaust and inlet.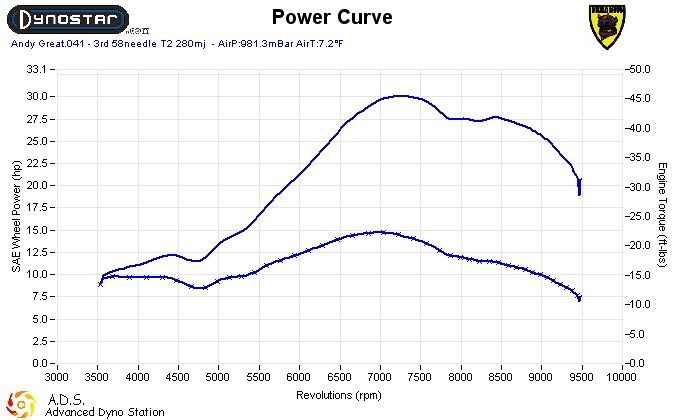 Heres following on with our work with the GT kits(Come on Richard get some more made!).
Chris has ported this again but paying extra attention to the inlet. The old cylinder head was thrown away and a new one machined. We get TS1s in that don't make this power. Notice this isn't peaky, bung loads of exhaust timing HP but a big fat curve with plenty of torque.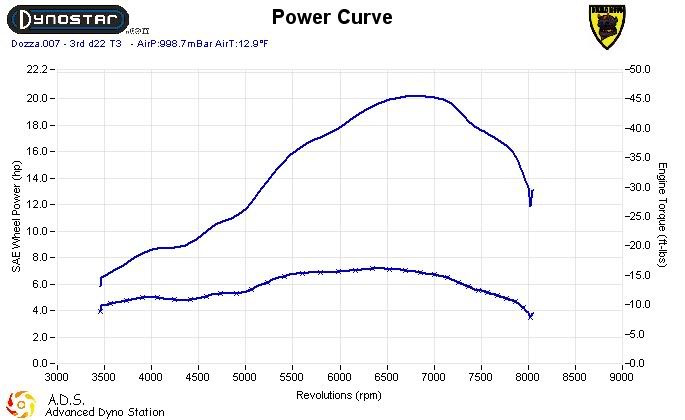 Finally after dynoing this bike I phoned Ron Moss to tell him how impressed we were with his exhaust pipes. Turned into an hour long conversation! This TS1 uses one of his TS1 pipes and the customer tells me it fits first time. £250 may seem a lot for a box pipe but this is handmade and works as well as a lot of expansions. It also fits with no mods to frame or panels. Really looking forward to his kits coming out -watch this space!
These pipes compare very well to expansion pipes on TS1s so you can have the looks and sound of a std(ish) scooter with the power and reliability of a TS1. Notice that its almost a perfect power curve.
Whats also relevent is this bike was running a 28mm PHBH and went away running slightly rich with a 122main jet in. Must admit I gave it a good 5 mile road test a lot of it at full throttle and it was bang on. Job done