Myself and my mate Ian have a GT project up and running we are building a 186 and a 200 alongside each other so will be interesting to see comparisons over the coming year looking at speed,power,reliability and out right abuse................

ENGINE 1
LI S125 which is the original casing for my 69 GP (currently have a stage 4 200 motor in but after seeing the capabilities of the 186 in scootering GT dyno test it seemed a good idea to reunite engine with frame) spec is new gt 186 kit porcupine head exhaust port lifted .8
transfers matched to casings, crank is black italian webs with 110 GT rod kit and packer plate, Darrell taylor bearing and seal kit ,bgm stator fixed at 17 deg until kehpers are available with af 1.8kg flywheel, will run this engine in with a JL3 and 28mm delly then later on change over to ADS race and 32mm mikuni(thats the plan) gearing li150 at 16 x 47,clutch readspeed 5 plate with GT springs, scootopia engine mounts and uni rear hub. End goal will be a nippy 9000 reving lightweight GP getting plenty of abuse over short runs
ENGINE 2
SIL 200 casings in its original indian gp200 this scooter will be built for everyday roadwork and commuting useing an out of the box std GT200 kit with matched casings/transfers useing a black web mecur 58 /107 std crank, darrell taylor bearing and seal kit , sil fixed ignition 17 deg (maybe 18) 2.5 kg flywheel, 28mm delly and AF clubman ( maybe a super tourer or taffspeed after running in), gp 200 box and 18x47 so hoping to acheive a good strong pulling engine with reliability being the key factor .
Should be finished over the xmas holidays will keep updated!!!!!!!!!!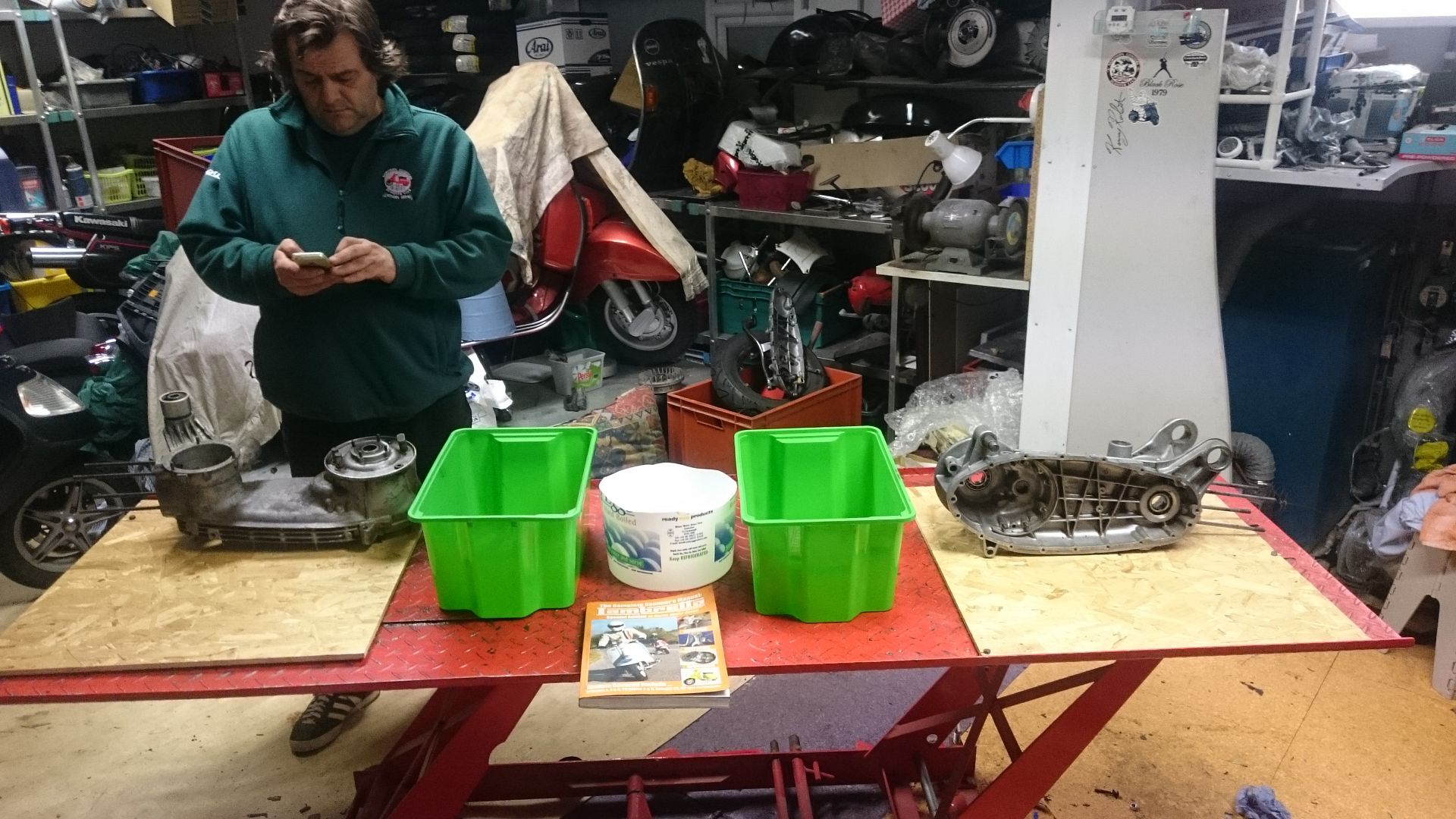 the start........