This winter I have mostly been 'lightening the load' on the Series 1 auto. Its a new take on tuning that means lighter bodywork and eating fewer pies!!
Thought I'd share the progress so far. Got the horncasting and headset top from Chris Warner at BPM-GRP Scooter Parts in Leicester and have to say the fit and quality were superb; add to that Chris's great customer service and I was well chuffed with my purchases.
Here is the horncasting painted and fitted. There is no visible difference between this and the original horncasting I took off and the fixing lugs are strong and line up with all the holes: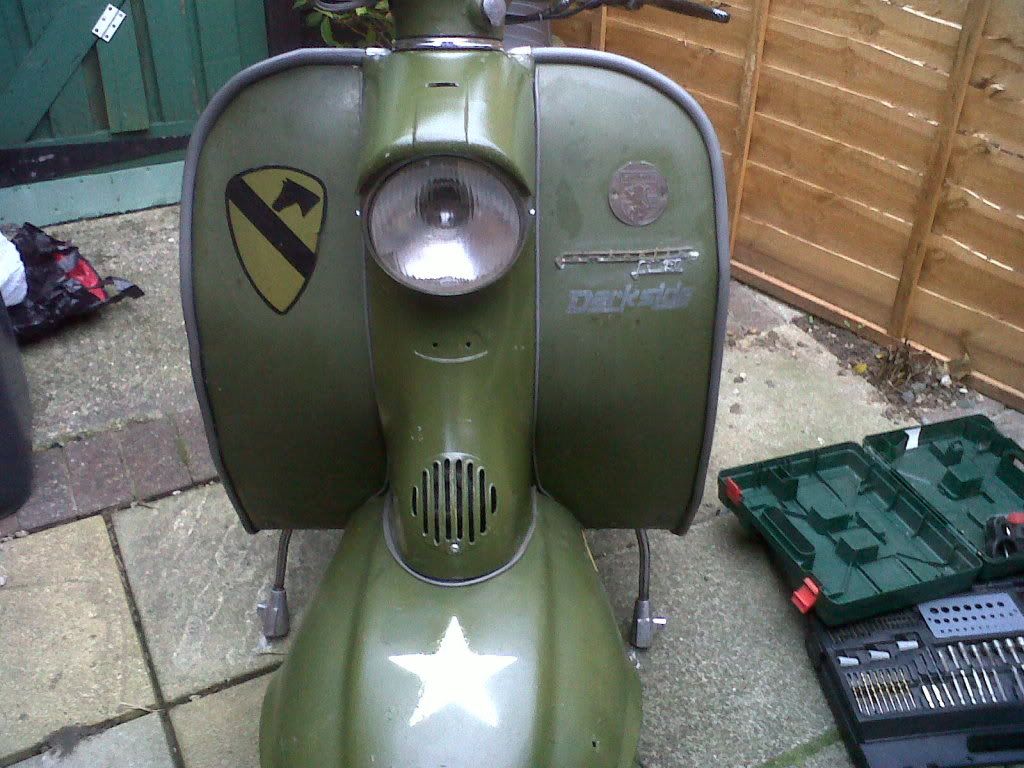 Unlike some of you unfortunates that got the Faberge SX for Xmas, the girlie got me an Acewell digital speedo/revcounter/computer from Pro Design (the benefit of living with a scootergirl!). Chris does some redesigned Series 1 headset tops for Smiths clocks etc so I got me one of them: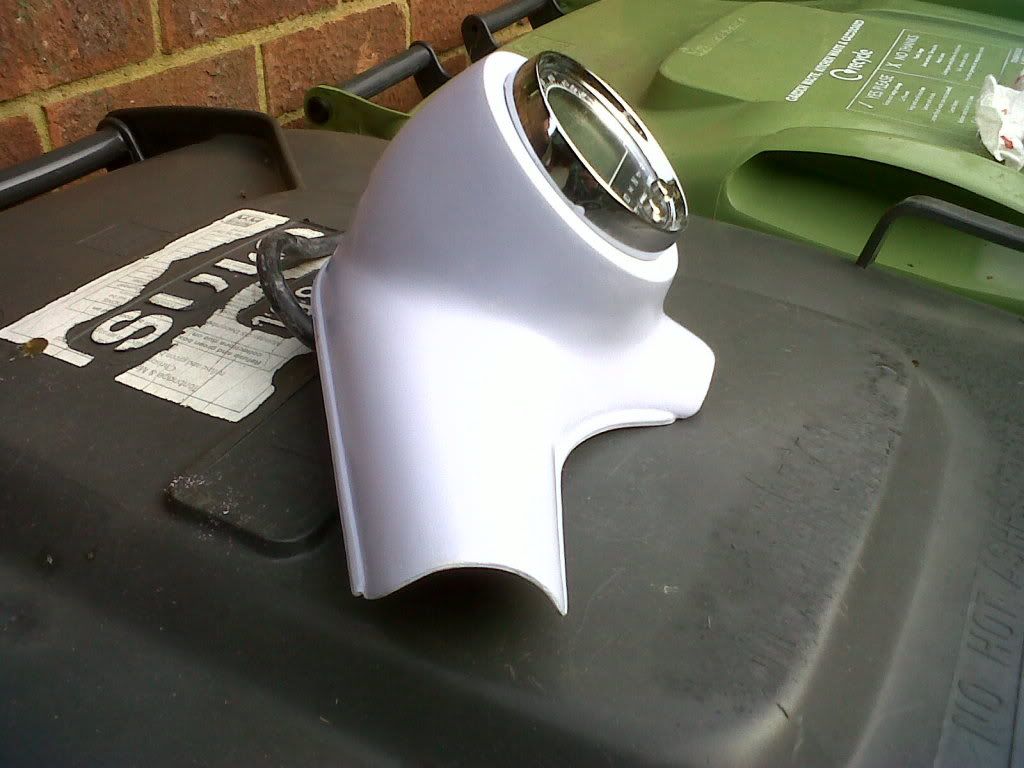 Really pleased with the results and will def be putting some sheckels by for panels, front mudguard and rear runners.