14th Birthday 1983 sat on Treemans SX200 GPfied ....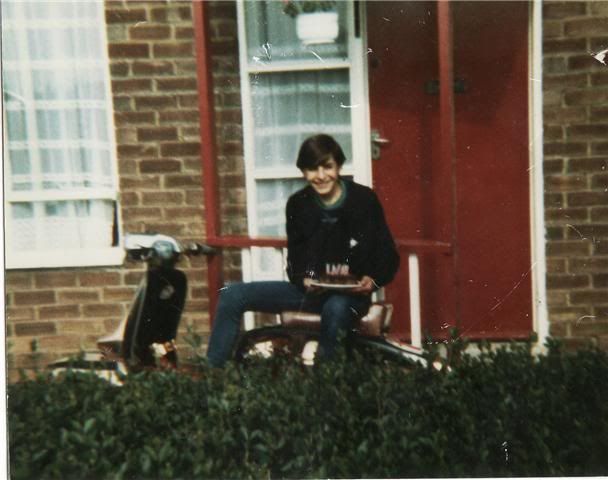 2 Vespas (GS AND 90) Followed but no pics...

Early 90s and my Italian GP (honda 205) always blighted by points cause I couldnt afford an electronic kit...seized by treeman who had borrowed it to visit his girlfriend in York....
My son beside me now 21..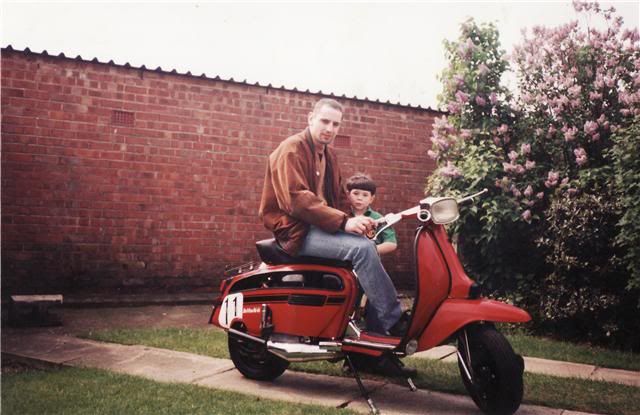 Mid 90s My indian GP225 bought from Gainsbrough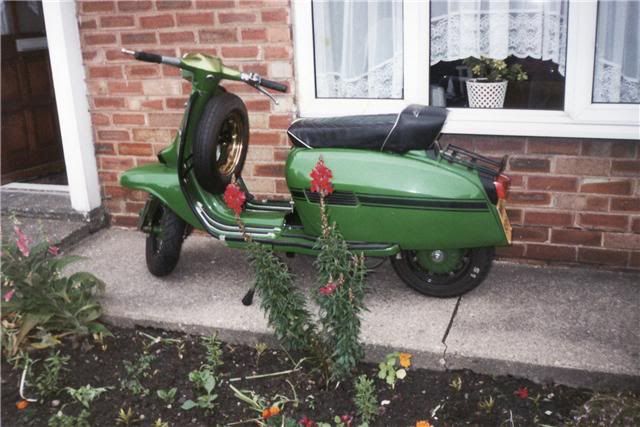 Now TS1 and new look off on a ride with Treeman on the same SX/GP bitsa scoot I was sat on in the first picture years before..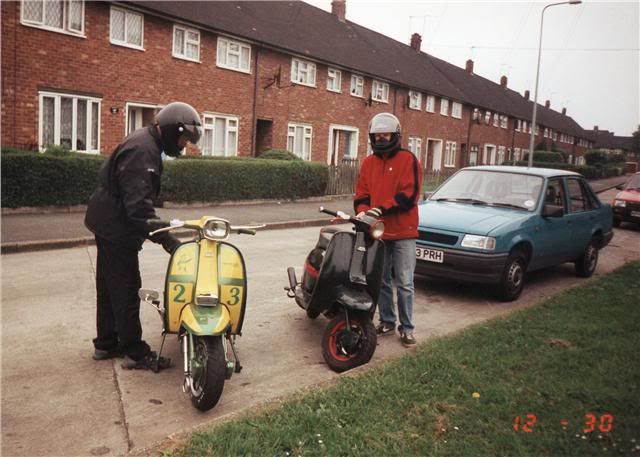 Another picture of the new look indian soon to be on its way to Toddy as cash was needed..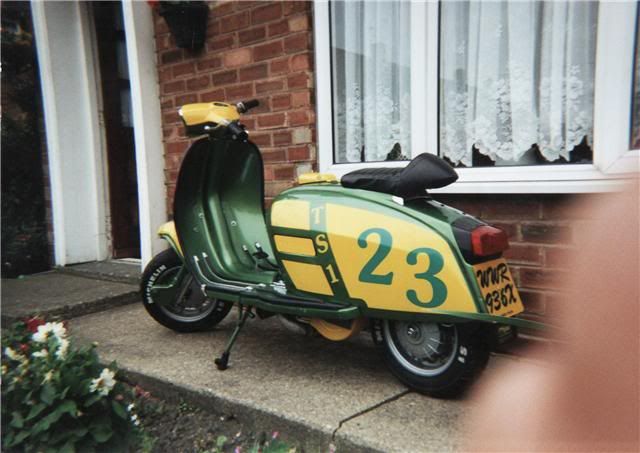 A gap of 10 years and break neck 350lcs and a return to scootering: 2008
A vijay hot from Leeds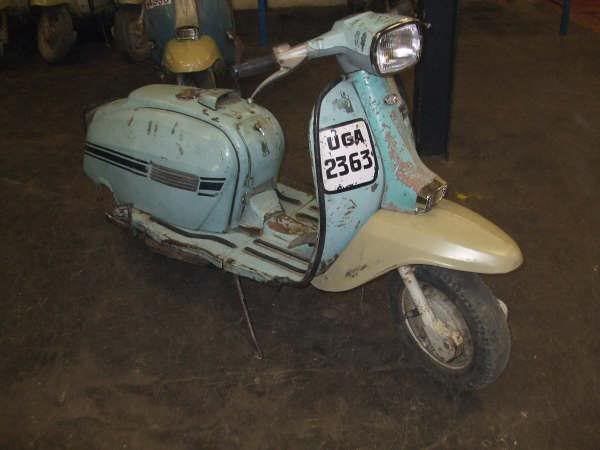 First incarnation: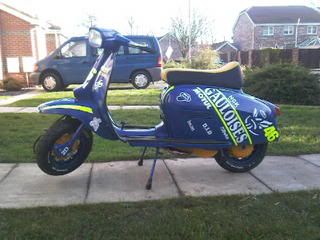 Second attempt: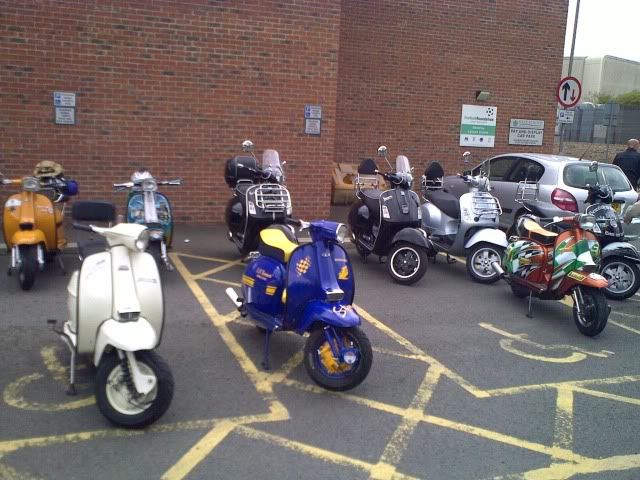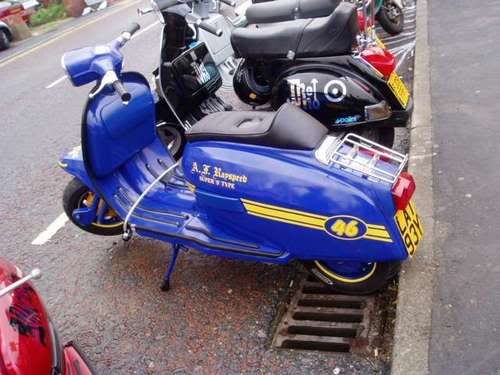 Now a little older and bolder..

front centre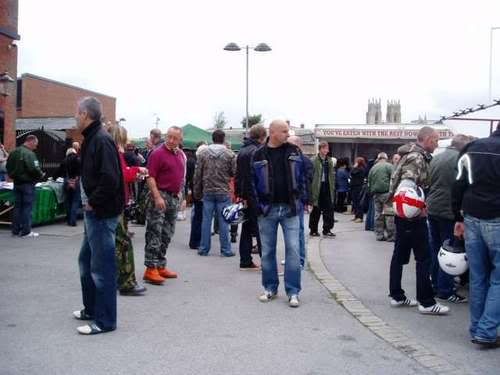 And finally its latest guise as Von Dutch: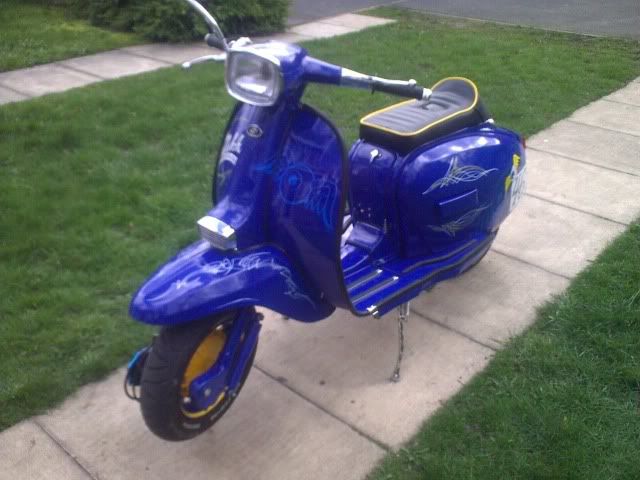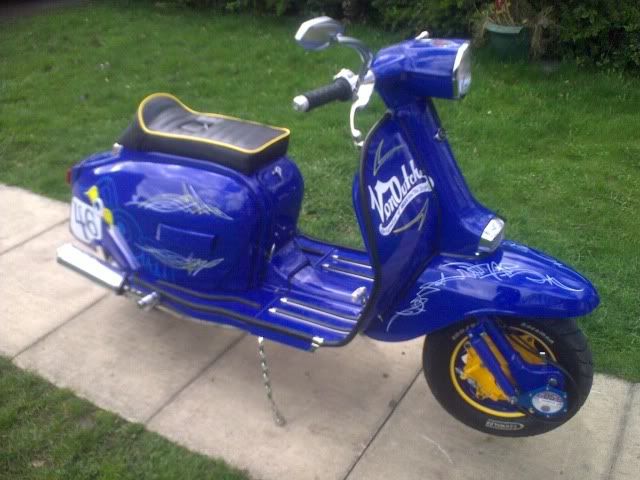 ...
Theres many missing gaps that Treeman will fill in as he seems to have a lot of pics from the 80s mainly me hanging around him and his scoot buddies when I was pre 16...