I've posted these before, but here are some "then" pics :
first scooter was a starstream when i was 15
got it on the road for midnight on my 17th birthday
nice haircut !
a few months later I got a Jet200 from kev stannard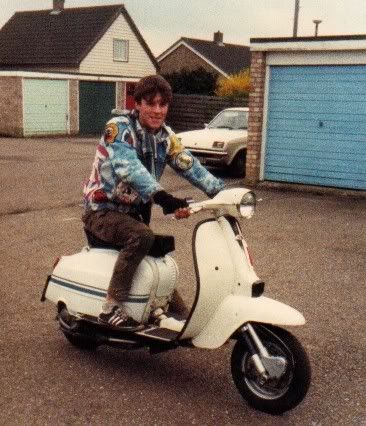 had that for a few years in various guises, best was with some bits sprayed at lotus and a Ralph Saxelby top end, 34mm Amal & DJ. happy days.
me and the missus on her Spanish 150
which is what we tended to ride to rallies, as mine was invariably in bits after the latest "tuning" experiment...
some 80s stylin' ~ QA throttle, underkickstart fresco, probably some shiny red cable wrap on there somewhere.
the 150 again
got more somewhere, I'll dig them out... and some more recent ones...