Heres my first scoot in the spring 1983, Jet200 N reg non runner £70.00 from RG spares in Birmingham. I lived in north Birmingham / Walsall, about 9 miles away, and i didnt know anyone with a van. So i paid a lad i knew £5.00 to Push it to my house


The first pic is after id started to strip it dow, with a 16 year old me on it.
And this is it finished August 1983 just before I.O.W. and my 17th birthday. All done by myself. Sprayed in Hamerite, even the airbrushed pinstriping and fogging. I taught myself as i went along.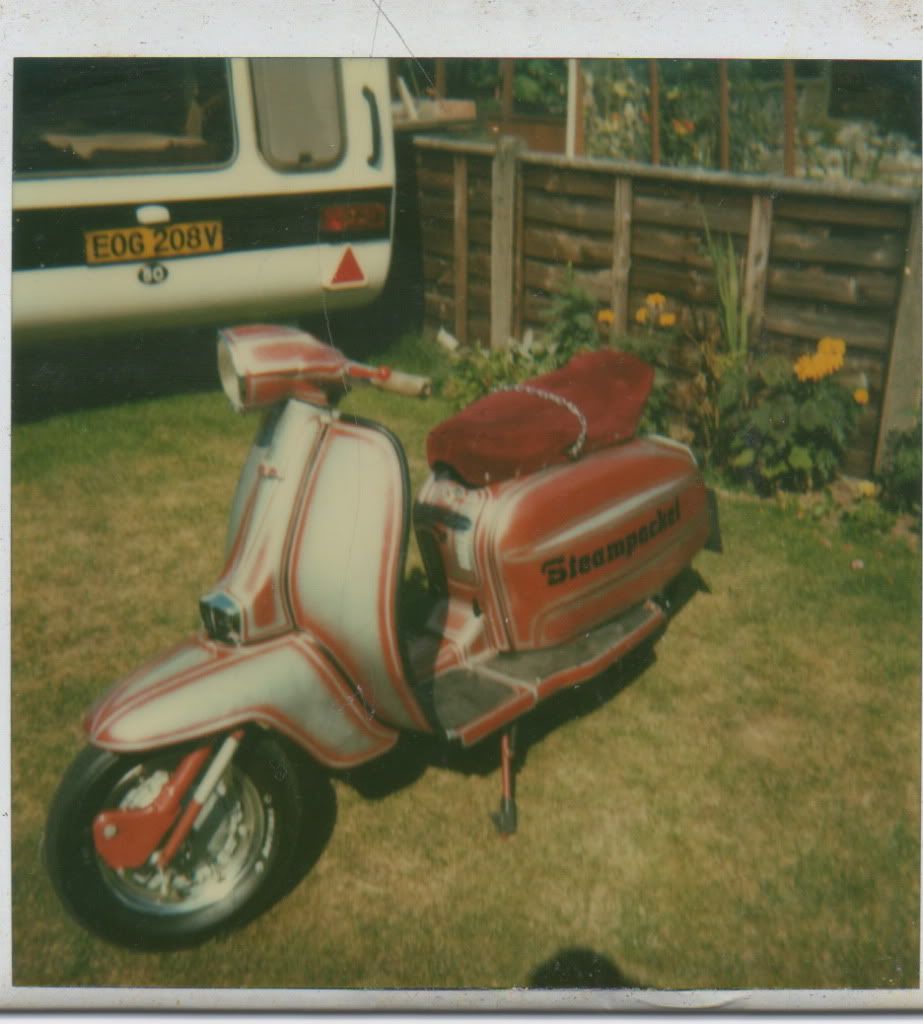 After going to Morcambe on the coach, IOW and Skegness in 1983 and getting on the road, it didn't take long for me to hang my parka up and change to combats


I passed my test in spring 1984 and picked this Sil GP 200 up only 18months old for about £300.00

the guy who had it had taken the engine apart and didnt know how to put it back together again

Some parts were scratch so sprayed them red. I put a 225 barrel, clubman and 30mm amal on it

I came off this a few month later, so resprayed it in Tekaliod blue.
In between i was given an li125 from a mod friend, who had brought it as a non runner to do up. He couldnt get it running so........ attacked it with a hammer

...... this didnt work

so he gave it to me.

............ I had this picture from IOW 83, and this inspired me to get the angle grinder out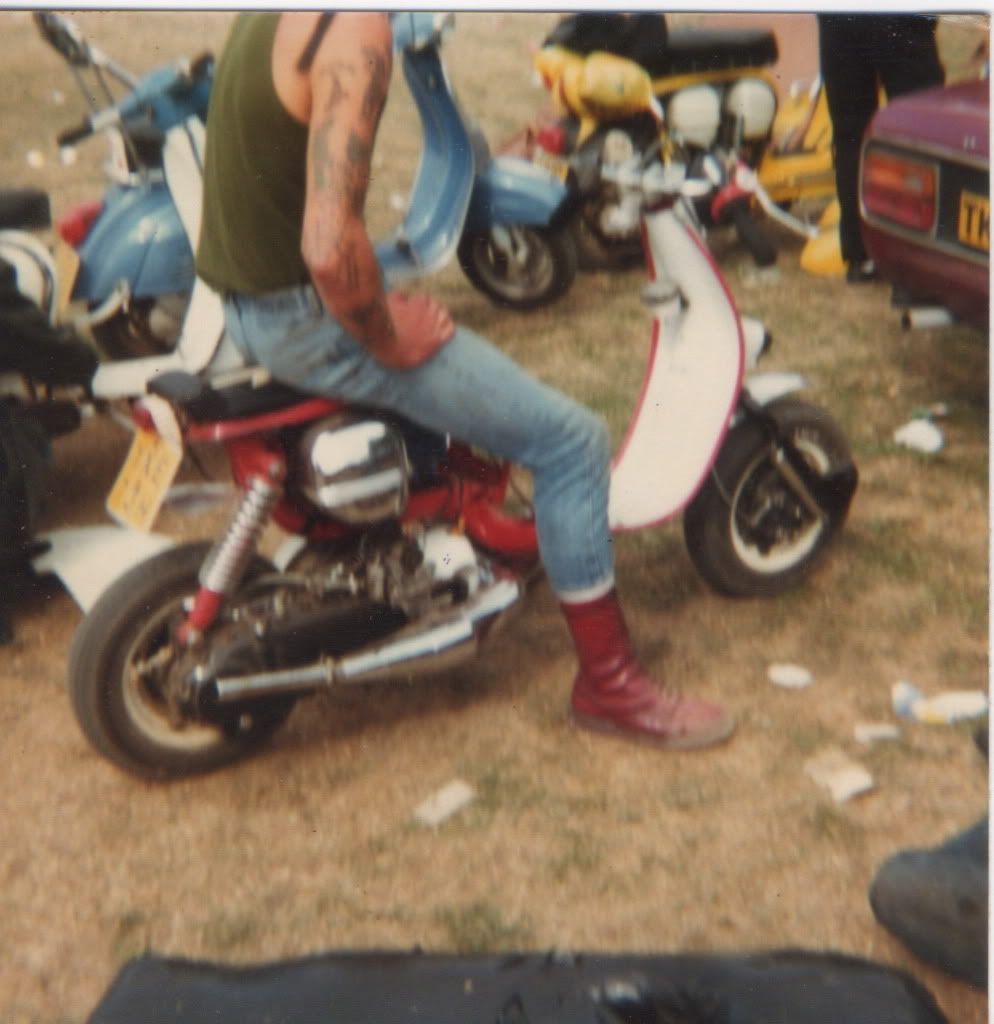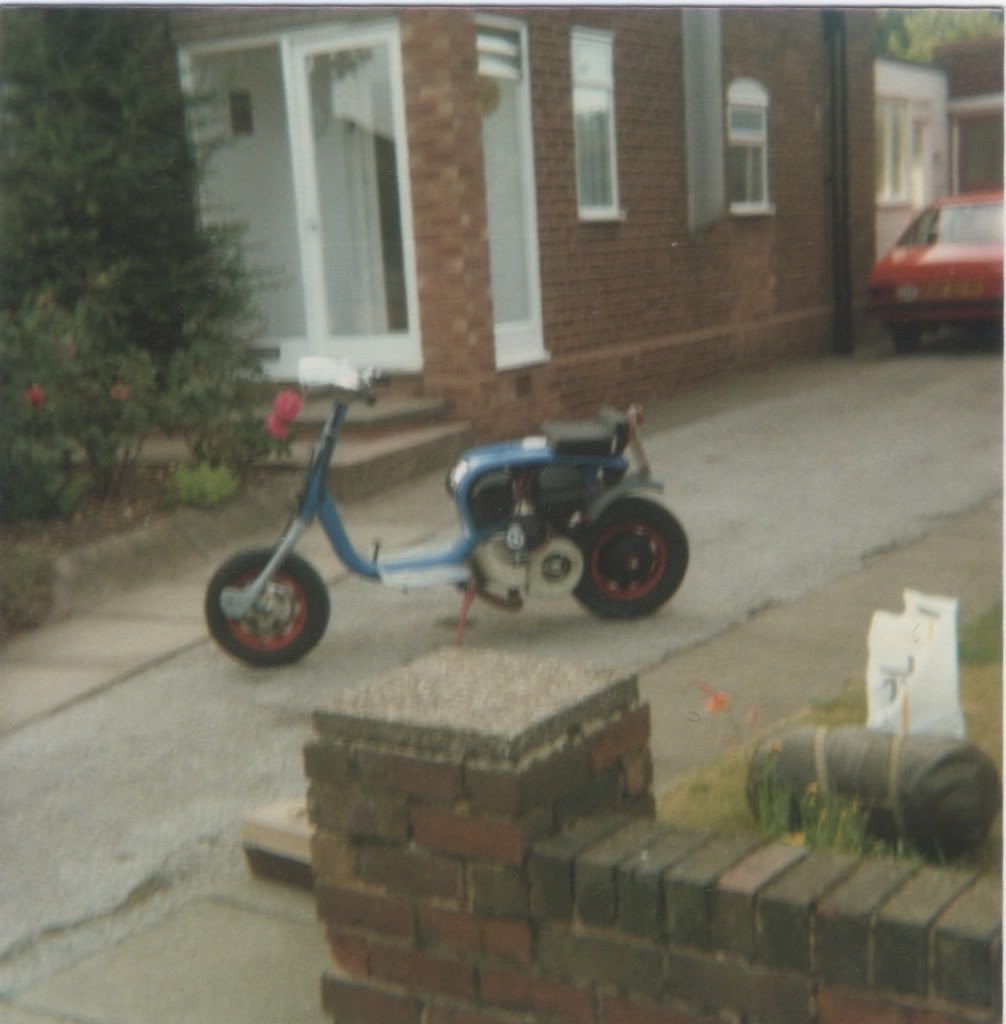 This i kept for some years constantly changing, drops, rear sets, and even tried a fairing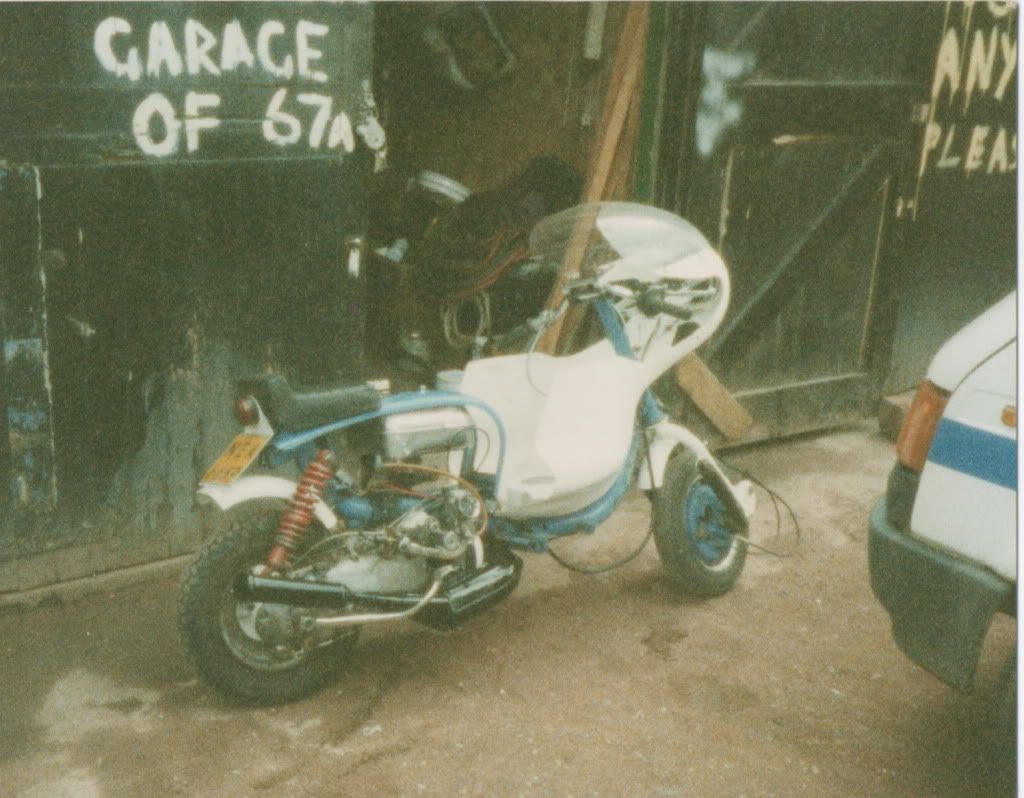 In 87 fitted one of the new fangled TS1 kits a fresco, and my dad bored the 30mm amal i had to 34mm and reprayed yellow.
last run i went on was IOW 88 not long before meeting my future wife who wasnt interested in scooters

Next photo is about 94 with my 1st son (now 18
) and id decided to sell my scoots

So fast forward to 2006 and now with four kids
and my 40th birthday my wife took me to reserrection scooters to treat me to a £650 curry burner

but when we get there they had sold out

it takes another 12-18 months before i get a similar one off ebay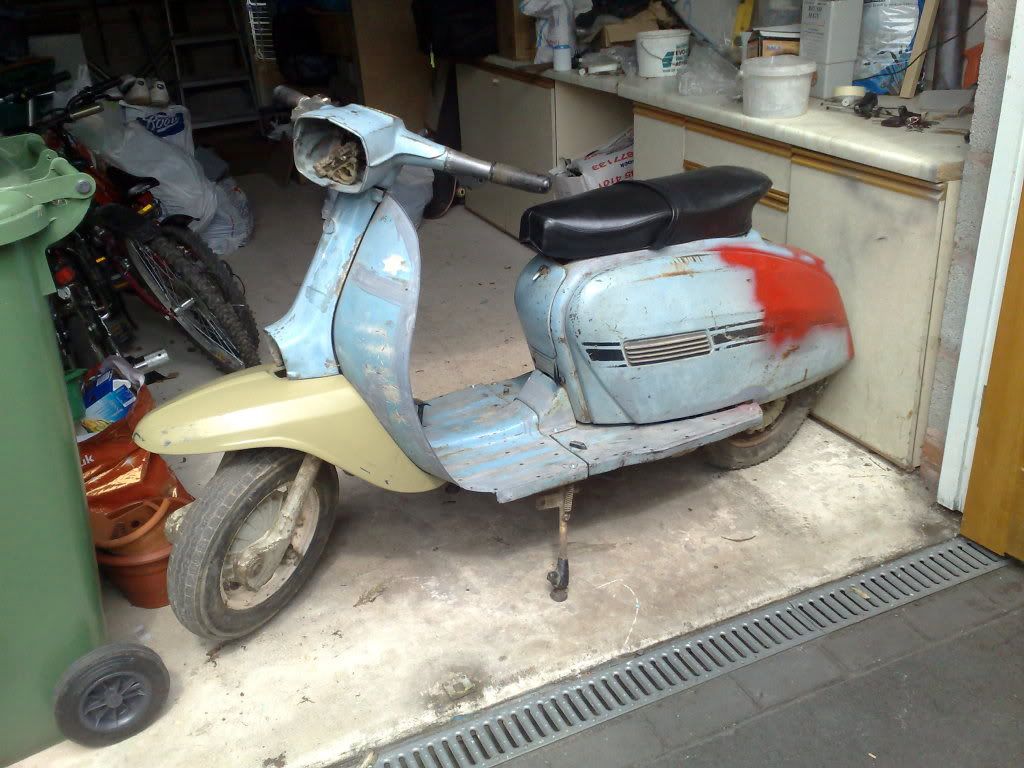 Its now like this, RB20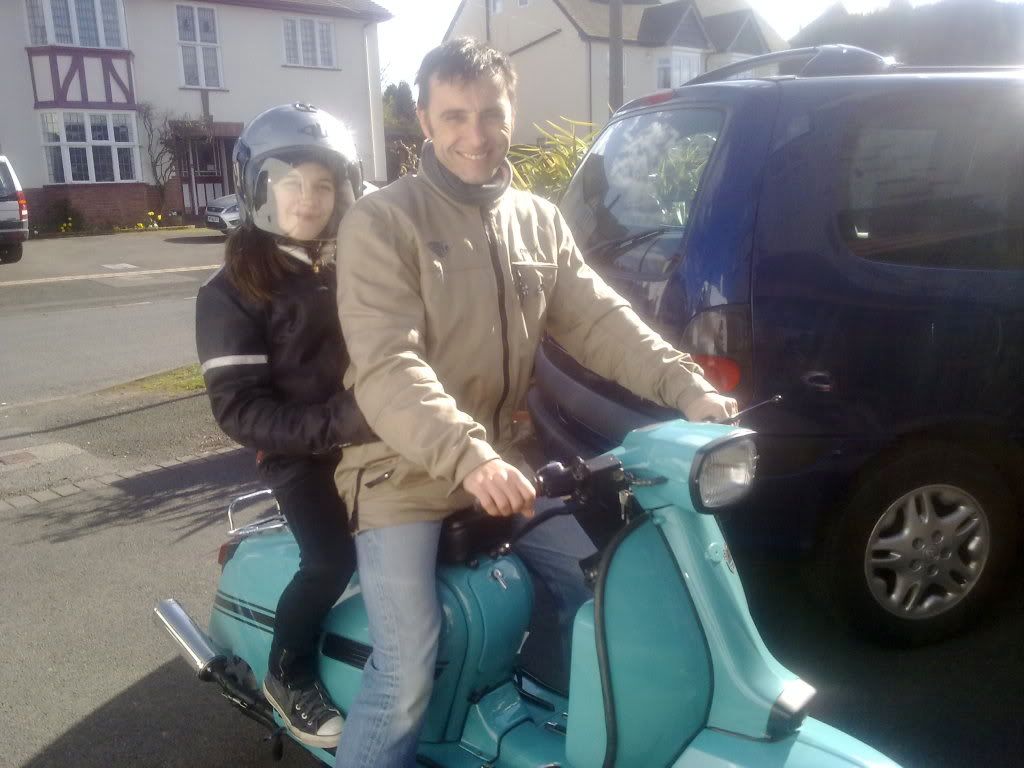 Also got an S1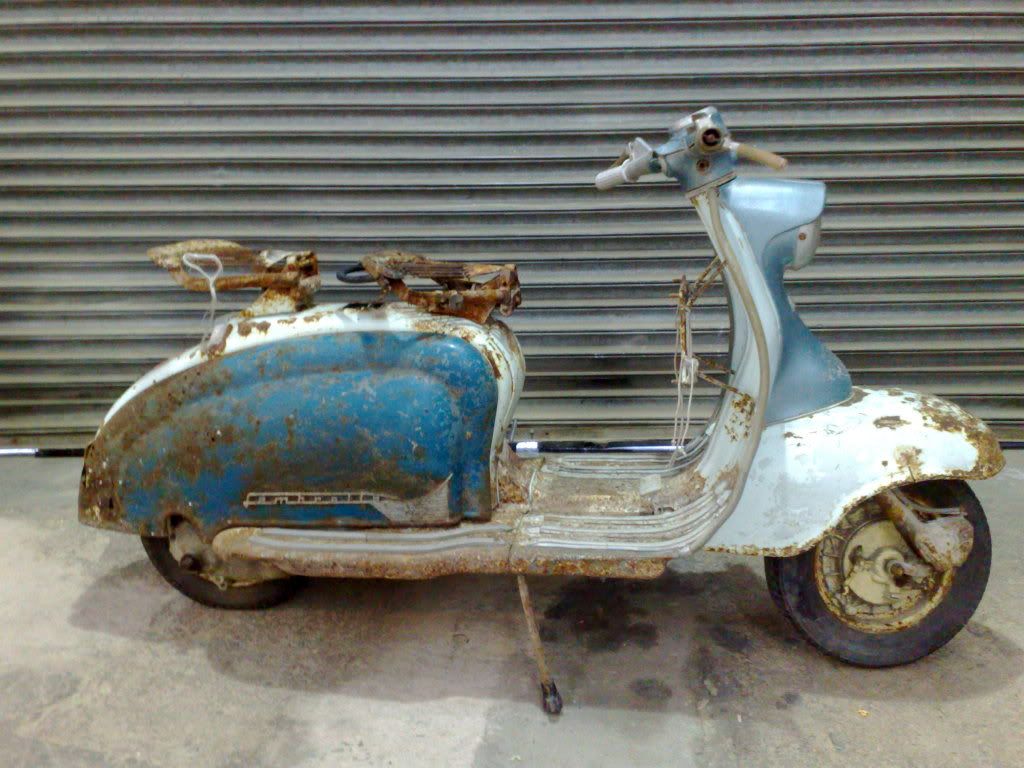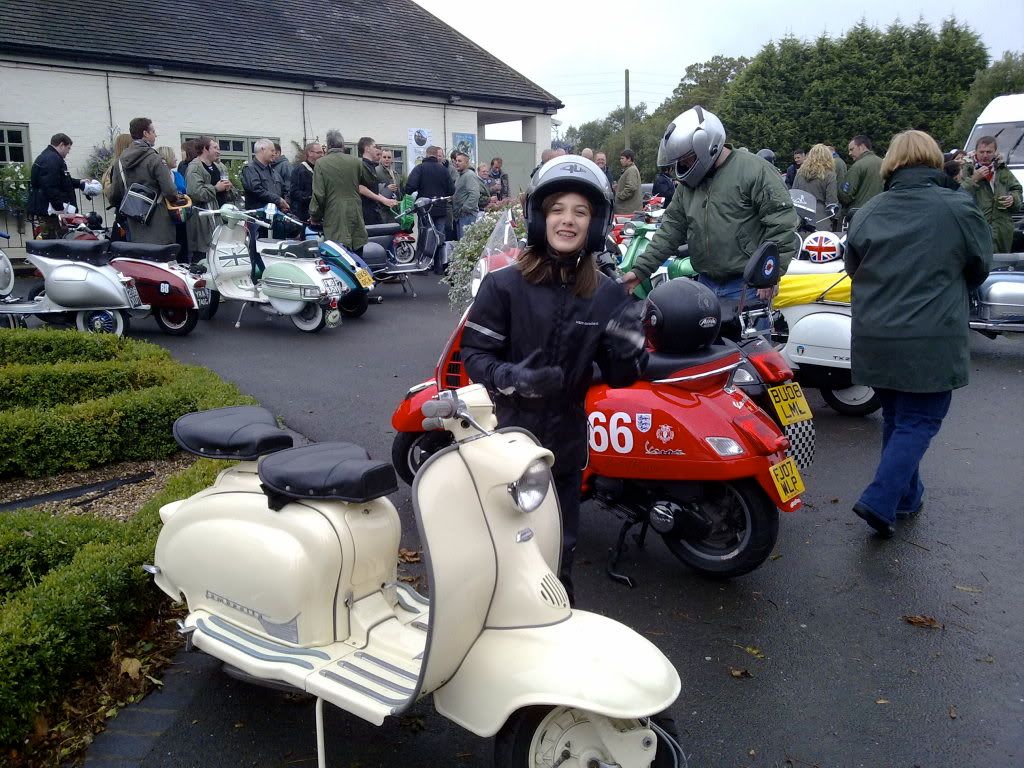 Oh an also this eibar Lis150 (RB240) rusteration last on the road in 85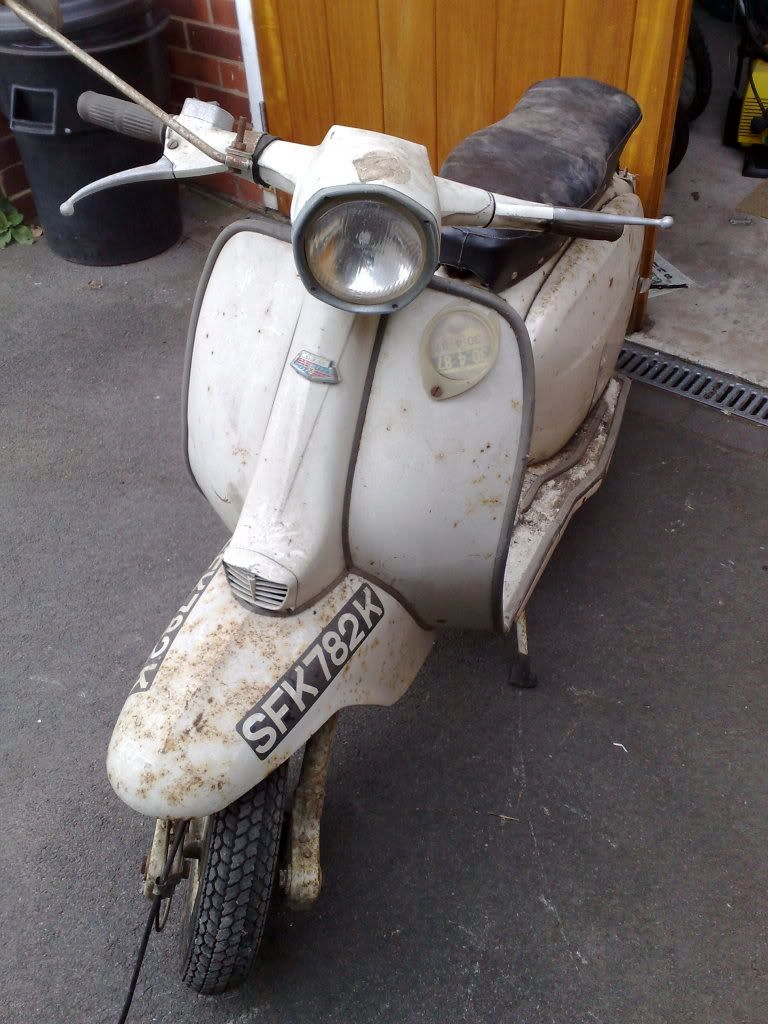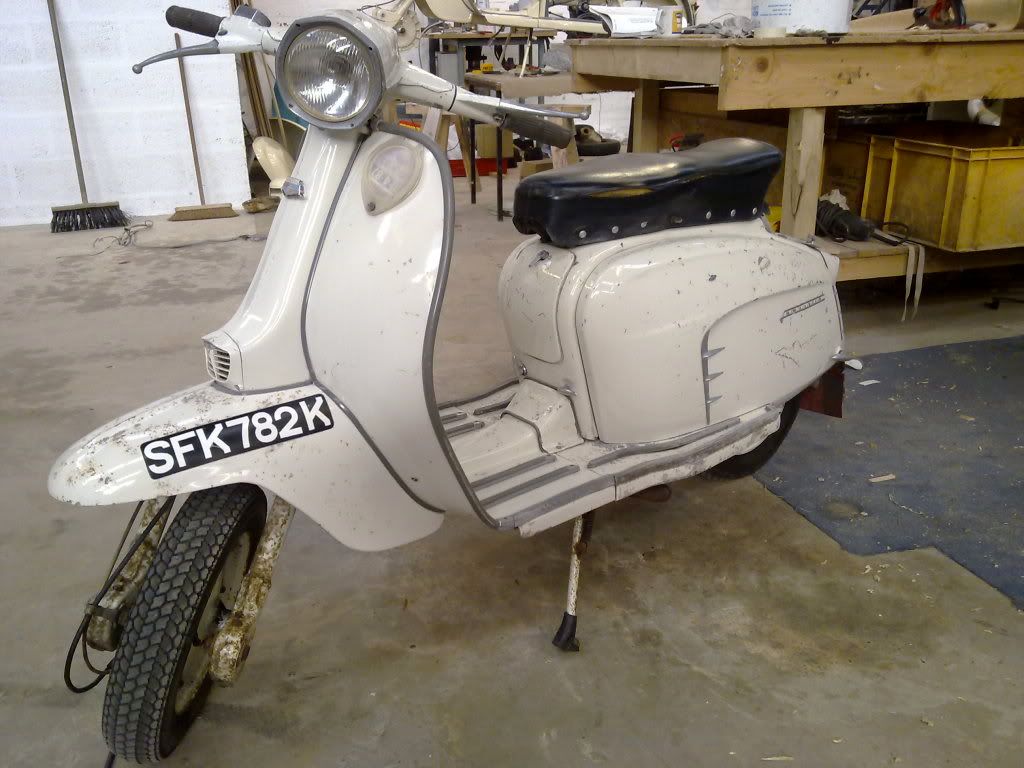 Is anybody still awake


Russ