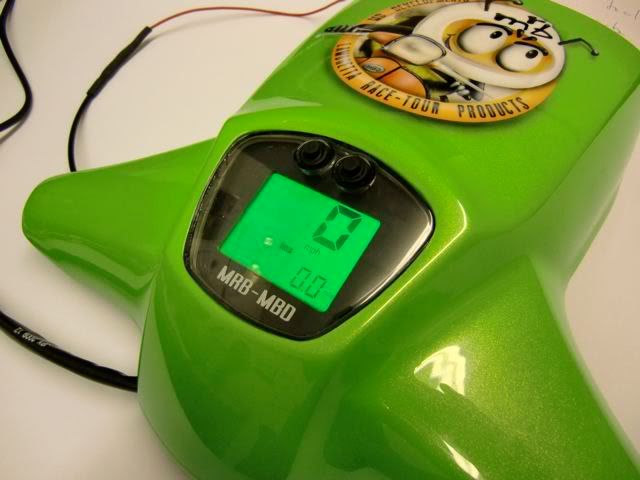 Comes with
1. Large speedo digits, runs off a magnet on the hub, programable for any scooter tyre.
2. Rev counter, programable to suit Lambretta, AF, BGM, Vespa or any single firing per revolution or twin spark Varitronics. Simple wrap around wire on the HT lead.
3. Trip, to keep an eye on fuel economy, reset mode.
4. Odometer, not programable.
5. Maximum revs, reset mode.
6. Maximum speed, reset mode.
7. Clock.
Comes with a LED green face, which lights up when connected to a power supply.
Works with AC or DC power supply.
Internal battery power supply for clock and memory.
First batch paid for and due end of February, this batch is sold and a new order will follow as soon as more can be made, so taking orders for the second batch.
The price is £79 + vat