Avanti 70mm Piston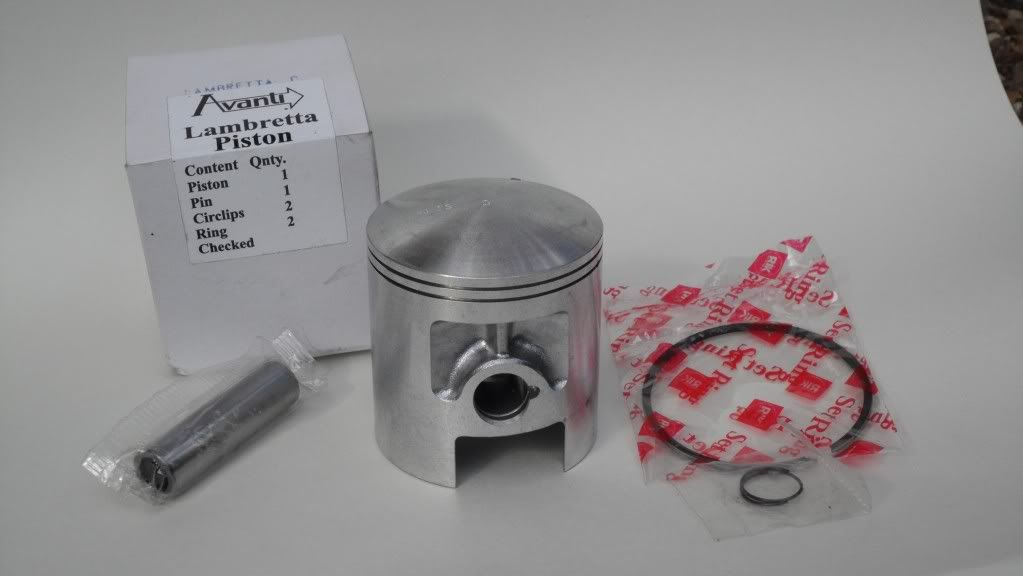 At long last a 70mm piston with Japanese quality at a reasonable price.
Made for us by Mitaka who has many years experience making pistons for all of the major motorcycle manufactures and the MotoX bikes.
We have had these made to fit any standard crankshaft with a 107mm rod,
Will fit any piston ported 225 conversion, i.e. Rapido, cast iron, Indian Kits.
Standard compression height, Standard length skirt, 16mm gudgeon pin 2 x 1mm rings, pure quality.
Retail Price £75.00 each
Trade Inquiries welcome
e-mail
info@supertune.co
Web site:
www.supertune.co