Well for all those that have seen it or not here are some of the faces
in the paint
As many people have found out it is very hard to get the faces out
with a camera.
Ive never really pushed to get it in scootering even though we have attempted to organise.
But in the end I felt it would spoil the expression on peoples face if they new what to look for, and it has been brilliant watching peoples faces
when they catch the light right and a face pops out.
Also if people see the scoot and have a video camera try videoing
the scoot moving across the panels it is fully amazing
well here are pics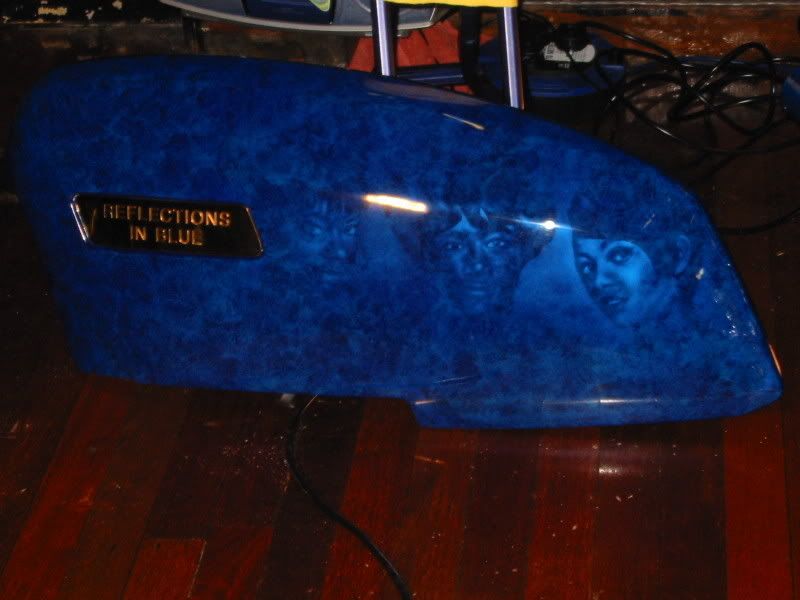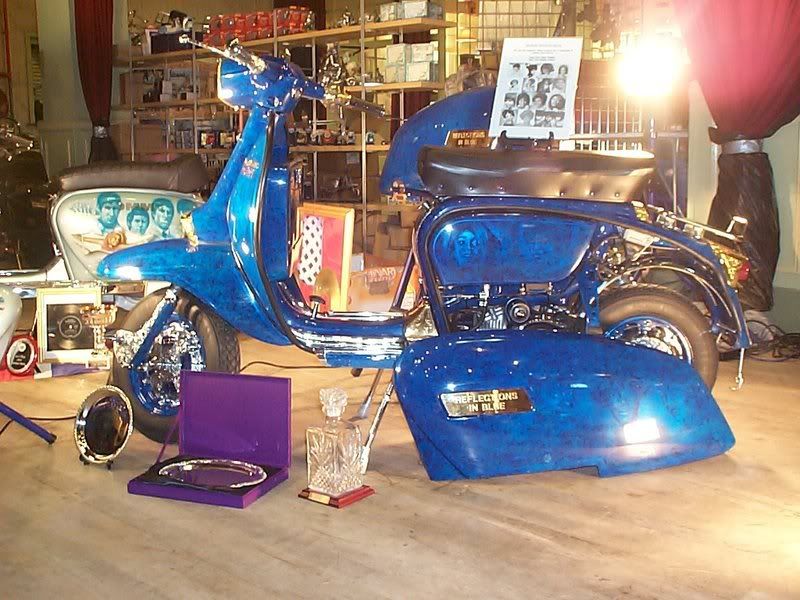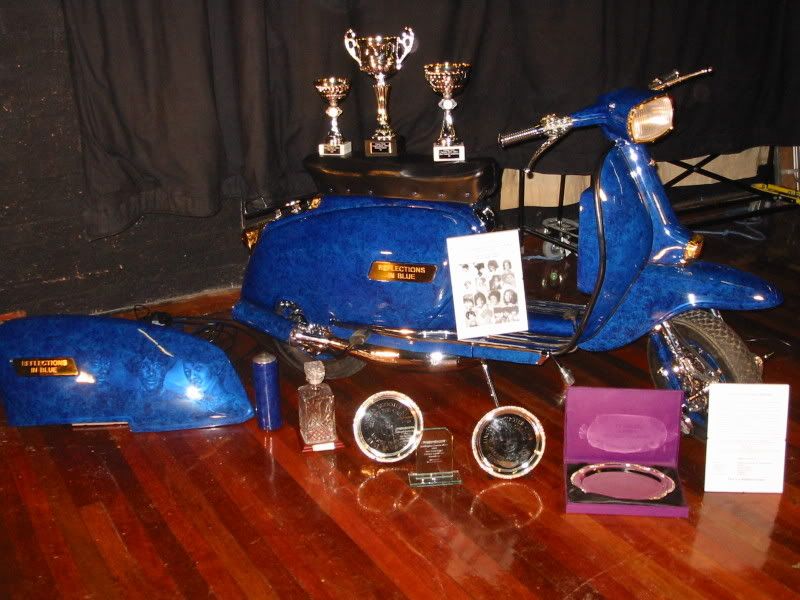 Thats not all of them but most ,see if you can find the rest theres 18
Better still can you name the Artists
Thanks
Smiffy