Search found 406 matches
by Norrie Bodge

Thu Oct 17, 2019 9:28 am
Forum: Lambretta Tech
Topic: Which Exhaust
Replies: 9
Views: 424
Norrie Bodge

wrote:

↑

Thu Oct 17, 2019 9:25 am

ADS-3 or Fran supertourer maybe?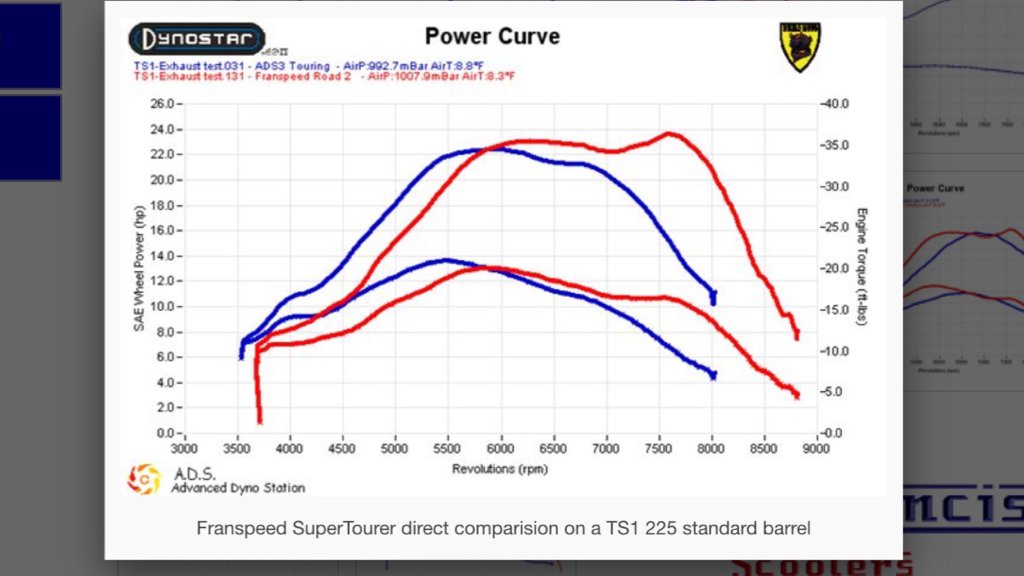 by Norrie Bodge

Sat Aug 17, 2019 7:50 pm
Forum: Welcome
Replies: 9
Views: 667
Yes images speak 1000s, looking forward to your build

Use this webpage for your photos m8, really easy
https://postimages.org/
by Norrie Bodge

Tue Aug 06, 2019 9:28 am
Forum: Vespa Tech
Topic: Clutches for P200e
Replies: 5
Views: 446
23tooth clutch on the P200E or PX200E
using a P125(early) or T5 fourth (for later PXE) shortens the gearing slightly so will pull 4th better but you'll loose a bit on topend
by Norrie Bodge

Mon Jul 29, 2019 9:32 am
Forum: Lambretta Tech
Topic: 4 Stroke carbs
Replies: 11
Views: 2530
Old thread I kno ?
Just acquired one of these carbs, anyone know what motorcycle are fitted with these?

Cheers
by Norrie Bodge

Sun Jul 28, 2019 4:34 pm
Forum: Vespa Tech
Replies: 6
Views: 538
Looks like a 16mm stub axle m8
Mine is a 1980 same as your bike?
by Norrie Bodge

Sat Jul 27, 2019 11:11 am
Forum: Vespa Tech
Replies: 6
Views: 538
Fit new hub & backing plate bearings not an expensive job